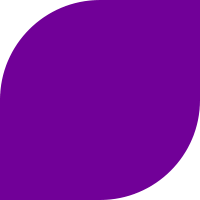 4 Steps to
[Source1]

Success
Activate Savings Opportunities
Grow with Data and Technology
visibility into purchasing
Better
[Procurement]
For Better Decision Making
Hospitality procurement departments often lack visibility into purchasing success factors such as pricing, distribution contracts, commodity benchmarks and leveraged buying.
Source1 delivers purchasing visibility and thousands of ways to save on products and services including food, disposables, linens, maintenance supplies, and more.


thousands in savings
Drive
[Profitability]
with Ease
our value
Years of
[Expertise],
Millions in Savings
At Source1, we're in the business of making sure you maximize your profits and extract value out of all your contracts so you can focus on your guests.
Sign up for our monthly manufacturer product discount newsletter!


maximize savings potential
Accelerate
Your [Growth]

With Source1
testimonials
What Our
[Clients]
Say
"When you're working with the team at Source1, you're not just a number, you become family. I know at any time, I have Emma's number, I have Artie's number in my cell phone. They don't care even if it's Sunday afternoon, if I send a message, I get a response."
"Source1 was huge in providing reports and analysis on what we were buying, what items we were using, and maintaining what items we should be keeping an eye on."
"With Source1, they have been an extension of our team by giving us feedback on a broader view of supply chain, from the manufacturers, to the distributors, to our clients, they give us the tools we need to plan ahead."
testimonial
[Cinépolis]
Luxury Cinemas
Cinepolis has been working with Source1 for six years. We act as an extension of their team and have given them the tools to plan ahead.
Our trending blog
Read Our
[Latest]
News