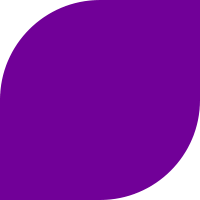 4 Steps to
[Source1]

Success
Activate Savings Opportunities
Grow with Data and Technology
visibility into purchasing
Better
[Procurement]
For Better Decision Making
Hospitality procurement departments often lack visibility into purchasing success factors such as pricing, distribution contracts, commodity benchmarks and leveraged buying.
Source1 delivers purchasing visibility and thousands of ways to save on products and services including food, disposables, linens, maintenance supplies, and more. 


thousands in savings
Drive
[Profitability]
with Ease
our value
Years of
[Expertise],
Millions in Savings
At Source1, we're in the business of making sure you maximize your profits and extract value out of all your contracts so you can focus on your guests.
Sign up for our monthly manufacturer product discount newsletter!


maximize savings potential
Accelerate
Your [Growth]

With Source1
testimonials
What Our
[Clients]
Say
"There are all sorts of GPO's out there but very few seem to have the tech and support that Source 1 has been able to give us. Product alternatives, compliance, off contract items, it's right at my fingertips!"
"You are going to get data that you didn't know even existed before. The entire technology side I believe has completely revolutionized how we can operate as restaurants and hotels in the hospitality business."
"When you're working with the team at Source1, you're not just a number, you become family. I know at any time, I have Emma's number, I have Artie's number in my cell phone. They don't care even if it's Sunday afternoon, if I send a message, I get a response."
"Source1 was huge in providing reports and analysis on what we were buying, what items we were using, and maintaining what items we should be keeping an eye on."
"With Source1, they have been an extension of our team by giving us feedback on a broader view of supply chain, from the manufacturers, to the distributors, to our clients, they give us the tools we need to plan ahead."
"The beauty of InsideTrack through Source1 is that the software enables you to make business decisions instantaneously. You can also follow the buying habits of each one of your properties. This enables the whole team to see the full story, and pivot when needed."
"Our Partnership with Source1 and InsideTrack enabled us greater insights into our supply chain challenges and provided cost and velocity analysis between distribution centers that was immediately recognized, and then stabilized to our benefit. The tools that are available through InsideTrack are immensely powerful, intuitive and forward thinking."
"Source1 has been the most important relationship we have as a business. They have dramatically improved our financial profitability, but more importantly they are changing the way we operate. I am so glad that someone cares for purchasing and the supply chain of all my hotels as much as I do."
"It is with great enthusiasm that I recommend Source1. A team of customer-centric professionals providing fantastic cost savings and tremendous analytics to guide in the decision making process."
testimonial
[Cinépolis]
Luxury Cinemas
Cinepolis has been working with Source1 for six years. We act as an extension of their team and have given them the tools to plan ahead.
Our trending blog
Read Our
[Latest]
News